Covid has had an impact in everyone's work in some way. It has brought new needs but also given us new ways of doing things and taking care of well-being in the workplace, at home and in other working locations.
At the beginning of the pandemic Aurora's management team carefully considered if the safest way to continue working was remotely, at workplace, or a combination of both, depending on work role. In practice, Aurora's office workers switched to remote work overnight. MS Teams was quickly taken into daily use, and old routines gave way for new ones. At Aurora's sites, in Tornio and Kilpilahti, coupling, maintenance and other field work continued as usual, with some special arrangements.
"During the pandemic, protective measures had to be considered and free movement has been partly restricted. In the beginning, taking care of face masks and safety distances was something to remind ourselves of, but now you're already so used to it that you don't even think about it anymore. Over the last 1.5 years, MS Teams and lunchboxes have become more familiar but otherwise everyday life has been business as usual" –Antti-Pekka
Remote work arrangements freed up time for hobbies and family
During the pandemic, when remote working has increased, efforts have been made to maintain team spirit through joint virtual coffees and informal Teams meetings. Most of us, however, look forward to returning to "normal" and meeting colleagues, having coffee breaks and eating lunch together.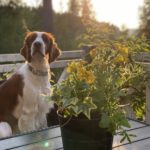 "Remote working required getting used to. The first weeks were awfully lonely. I realized how much "silent information" is conveyed in the workplace during coffee breaks and in the corridors. The good thing about remote work is that you can do the work more freely, without interruptions. On my lunch break I have been able to take a short walk with my dog, or to spend my coffee break on the backyard terrace. There is more time for family and hobbies, when I save one hour on commute every day." – Petra
Remote work probably continues, and the office is visited less often than before the pandemic, depending on your job role. During the pandemic, new effective ways of working have been found, and to some extent, communication has even increased between the sites.
"The convenience of remote working surprised me positively. Working at home is more efficient, more peaceful and not as often interrupted as in the office. I keep in touch with my co-workers daily and we have talks via teams and camera several times a week. During the pandemic, my outdoor hobbies have increased, and I have seen my friends on for example on cycling trips and during hikes in the woods. I have no problem separating work and leisure. We also have a working time tracking system when working remotely, at the end of the day I stamp myself out and turn off my computer." -Lea
Aurora supports recovery from work and well-being
Recovering from work can sometimes be challenging. Especially when working remotely, the line between work and free time may no longer be so clear. Aurora's employees get an additional personnel benefit, My Aurora, which promotes well-being at work and make everyday life easier. It is up to each employee to decide how to use the My Aurora benefit. It can be used either for personal improvement or for the benefit of the whole family.
As a rule, materials and goods are not included in the My Aurora benefit, but due to the pandemic an exemption was made in 2020/2021. Auroras employees has been able to buy also "active" sports equipment such as a bicycle, skis, sneakers. Alternatively, devices for improving remote working ergonomics, such as an electric desk, etc.
"Thanks to the My Aurora benefit, I have had the opportunity to try new hobbies. I have also made trips to Spa and Wellness hotels or taken weekend city breaks with my family."
– Petra
The bike benefit, which took effect in 2021, was introduced in Aurora at the request of the employees. Several Aurora employees took advantage of the benefit immediately, and now both commuting, and leisure trips are made by bike. Aurora employees have actively taken part in the cycling challenge "Kilometrikisa" race, which has also motivated to move.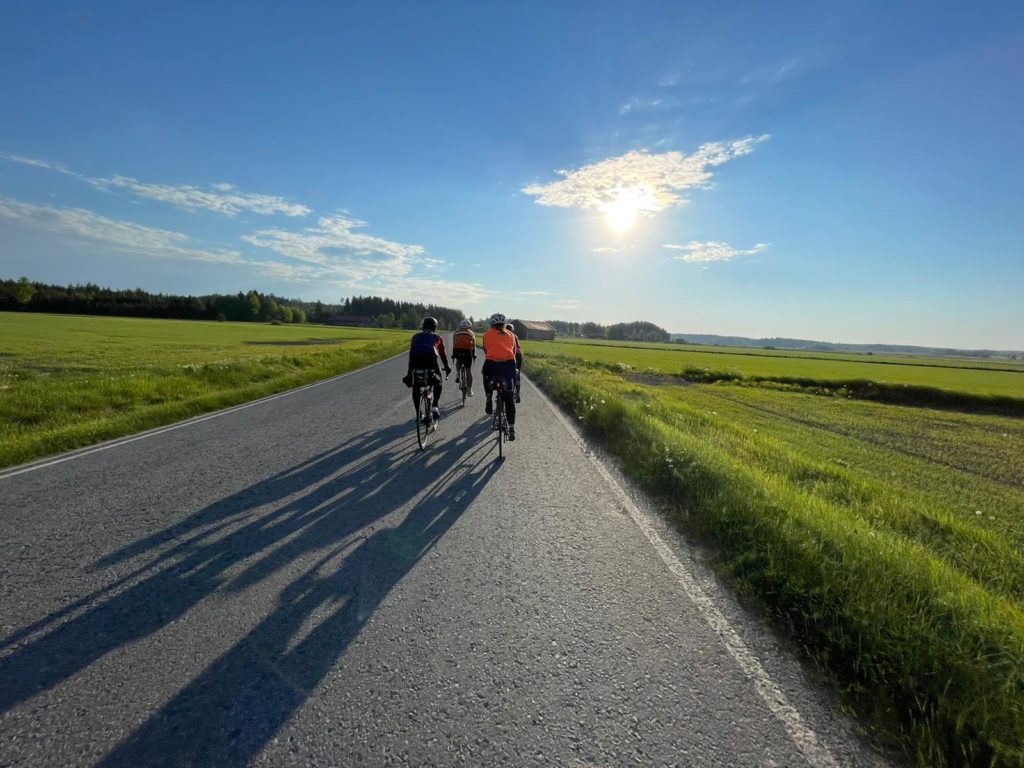 Petra Kraufvelin-Bergman, Procurement Coordinator
Lea Aaltonen, Group Accountant
Antti-Pekka Otollinen, Electrician, operations and maintenance